Employment and Labor Law
As a San Diego employment law attorney, Ms. Koumas builds client relationships on a foundation of practical education and preventative counseling since they are the key to avoiding claims and controlling the rising costs of litigation.   Dedicated to litigation prevention, educational presentations include, but are not limited to:
"AvoidingLiability in the Hiring Process"

"The Dance: The Interplay Between the Family and Medical Leave Act, Americans With Disabilities Act, and Workers Compensation"

"Guidance to Effective Disciplinary and Performance Procedures"

"Avoiding Wrongful Termination Claims"

"An Overview of California Wage and Hour Rules"
In recognition of her years of experience in the field of employment law, continuing education organizations regularly invite Ms. Koumas to serve as a speaker for presentations to business owners and human resource professionals. For a list of past speaking engagements. Click here
Insurance and Defense Litigation
Ms. Koumas has been privileged to represent one of the largest carriers in the employment practices liability insurance industry, as a result of her strong reputation and experience in employment law and litigation. Legal claims prevention services include: Drafting and/or updating employee handbooks; Conducting audits of wage and hour practices and defense of wage and hour actions, including class actions; Sexual Harassment prevention training for management and employees; Providing guidance with the complexities of the Americans With Disabilities Act (ADA), Fair Employment & Housing Act (FEHA), Federal and State leave laws, and workplace safety; Educating management and employees on rights and/or obligations under a variety of employment law related topics, including wage and hour, discrimination, record keeping, discipline, grievance procedures, and investigations.
Ms. Koumas' experience also encompasses representing plaintiffs sustaining personal injuries and property damages, defending insureds against personal injury and property damage claims, including uninsured and underinsured motorist claims.   She has had the opportunity to represent the interests of the following carriers and their insureds: Interinsurance Exchange of the Automobile Club of Southern California (AAA), Coast National Insurance Company, Farmers Insurance Exchange, Progressive Insurance Company, Lloyds of London, AIG, Philadelphia Indemnity Insurance, Summit Risk, Chartis Insurance.
Commercial/Business Litigation
The firm represents both plaintiffs and defendants in a wide variety of commercial matters, from complex breach of contract disputes to landlord/tenant disputes over equal access to public accommodations. Taking a practical approach to litigation, the Firm focuses on protecting and preserving our client's interests through communication and client involvement. Although the Firm will make recommendations when requested by clients, the client will preserve its right to make all final decisions regarding the strategies taken. Clients will be guided through the adversarial process, and provided help identifying critical issues, and quantifying litigation decisions in terms of cost containment and risk.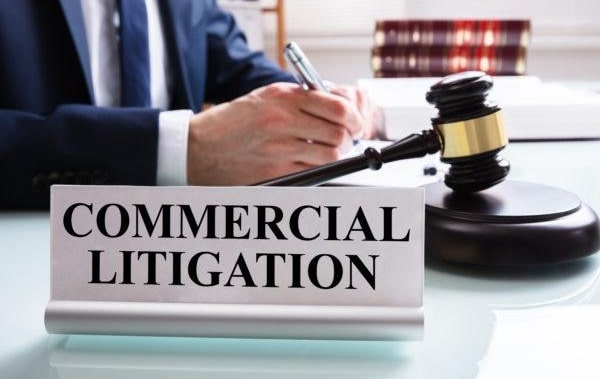 Individual Litigation
The Firm will undertake representation of individuals seeking affirmative relief in a select number of cases, taking into consideration the legal resources necessary to aggressively pursue each matter. Evaluations will be provided for any potential case, to enable the individual to make an educated decision about whether litigation is in the individual's best interest.